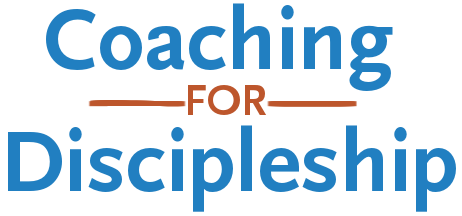 Get the free article, Discipleship Coaching
COACHING FOR DISCIPLESHIP
______
"Jesus has commanded each of us to make disciples, and this is the means by which we will impact the world." DAVID PLATT
Jesus' command to disciple the nations was not given as an option. It was a command that, when followed, would make the greatest impact on the world. It was a multiplication strategy that would literally change the world.
However, today we see that impact diminishing in our North American context. According to a recent Barca study, "Only 1 percent say "today's churches are doing very well at discipling new and young believers." A sizable majority—six in 10—feels that churches are discipling "not too well" (60%). Looking at their own church, only 8 percent say they are doing "very well" and 56 percent "somewhat well at discipling new and young believers."
Coaching for Discipleship was developed with impact in mind.
WHAT IS COACHING FOR DISCIPLESHIP?
" Contrary to some common assumptions, Jesus is not the ultimate Answer Man, but more like the Great Questioner."  MARTIN B. COPENHAVER
Coaching for Discipleship is a three month experience where disciplers will learn to use coaching principles and conversations with followers of Christ. These are the same principles that we see throughout the scriptures, but that have often been forgotten. Coaching for Discipleship is a tool for disciplers who earnestly desire to make disciples of Jesus, not disciples of themselves.
It includes a personal coaching call introducing the seminar, a two day, 15 hour training program, and four group follow-up calls where participants will continue to hone their newly learned skills. In addition, participants will have access to a private Facebook group where each week, we'll be discussing a few of the many questions found in the Bible.
"Become a coach and ensure the improvement of those around you." ANDY STANLEY
Coaching for Discipleship is for all followers of Christ who desire to obey Jesus' last command to his disciples. It is especially helpful for those who have sat on the sidelines believing that they don't know enough to disciple another person. It is for Pastors, leaders, and lay people who really want to make an impact for the Kingdom of God.
WHAT PEOPLE ARE SAYING ABOUT COACHING FOR DISCIPLESHIP?
"I've reviewed the training materials and have found them to be excellent, both in terms of how they teach coaching and in terms of providing a theologically sound and vibrant understanding of discipleship." -Dr. Chad Hall, MCC, President of Coach Approach Ministries
"In the weeks following the Coaching for Discipleship training, we have already seen more fruit in the lives of disciples than we have in he three years previously." – Dr. Dave Reid, Senior Pastor, Smith Memorial Church
The role of trust and transformation in discipleship
The four levels of listening
How to provide timely, responsive and effective feedback for the disciple
How coaching conversations are connected to spiritual growth and development
How to engage the disciple in what they need and want to change
The importance of making disciples of Christ
BEYOND CLASSROOM TRAINING
Simply reading a book, or attending a training course often results in short term excitement about ideas, but often fails to achieve the learning objectives. We designed Coaching for Discipleship to ensure the benefits of the learning experience last and have a sustained impact in your life and well as the disciple. Our learning integration coaching approach includes:
Practice using effective peer coaching skills that can be applied in other life situations
Creating participatory learning experiences that respect each individual's capabilities and potential
Reinforcing skills with follow-up coaching to maximize the lasting benefit for participants and their disciples
Creating a solid network of peers and role models to support continued growth and development